Have you ever wanted to

create videos

'like the pros' but thought it would be too hard and expensive?Video marketing is bigger now than it's ever been and it's getting bigger every day.

In fact, over 1.2 billion videos are streamed from YouTube daily.
And people who view

video on websites

are 64% more likely to respond to a call to action like an opt in, share, purchase a product or service.
Literally good video = more $$$
It's never been more important to use video in your marketing.

However the problem has always been that in order to create high quality

marketing videos

, you need to invest in HIGH PRICED equipment:
DSLR cameras $

X,XXX




High Tech Lighting

set ups $

X,XXX


Expensive editing software $

X.XXX


Or at least that used to be the problem.
What if I told you, that you could create super high quality videos with everything you have in your pocket, without spending thousands of dollars on equipment? Even if you've never made a marketing video before!

If someone offered to show you over-the-shoulder, step by step just how simply you can create these videos using just your smart phone and a few low cost apps, would you want to see it?
Introducing




This step by step, over-the-shoulder training reveals how to create professional, high quality marketing videos on a shoestring budget, without having to waste thousands of dollars on expensive video equipment.
Rest assured this is NOT a fluff filled course that clogs your brain with information that you will never need, this is straight to the point pure content delivered in short, easy to follow video lessons with accompanying PDF guides that cover every step of the process for you.

Here's what your gonna learn:


Module 1 – Video Essentials

In this introductory module you'll learn the tips and tricks that will enable you to stand out from the crowd by creating high quality, high

impact marketing

videos…

Even if you have zero experience with video creation.

We reveal the essential apps that will literally

save you THOUSANDS of dollars

on expensive equipment.

You'll discover the 3 areas of video that make the different between a

professional, engaging marketing masterpiece

and a terrible excuse for a video that no-one watches for longer than 10 seconds.

Module 2 – Talking Head Videos

We'll walk you through the

exact process

of making a talking

head video

that

engages viewers and lifts the

perceived

value

of what your offering.

You'll discover the best effects for your videos and how to create them

at the click of a button

(or the swipe of a finger)

We're also going to take you behind the scene's and show you the fundamental shooting rules to ensure you never make school boy errors when shooting your video

Module 3 – White

Background Videos

We'll let you in on the

secret to creating a professional video studio

from your living room at a fraction of the cost that most marketers pay.

Want to know how to get that infinite white background effect for you videos?

You'll find out how we do it on a budget in this section.

We'll take you behind the scene's and show you our set up (that I threw together in my living room) and how we made this 'ghetto' setup

look super professional and high end.

Module 4 – Offline Business Videos

We'll show you a video we made for a personal trainer and let you look

over our shoulder

and see exactly how we shoot, edit and produce this type of video to a high quality that

people will be willing to pay $$$ for.

You'll discover how to get a

professional editing suite

on your smartphone for

less

than a few dollars.

This section gives you the potential to

build a business

offering offline video services to local businesses and

you don't even have to be in the video.

Module 5 – Bonus Video Training

In this module will show you how we make the cool videos that we used in the sales video on this page.

You'll learn how to create Hollywood effects videos that will ensure

people can't fail to pay attention to you.

How to

speed up and slow down

video's that you take to give a super cool effect to your videos.

Discover how you can make slideshow videos for sales / squeeze pages on your phone so you can make videos where ever you are, even on the move.




You get complete, no holds barred access to this course for ONLY $17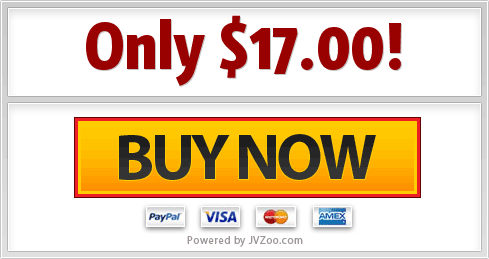 Your getting early bird access to the launch release special on a very limited time offer.
Thats why I urge you to snap it up now for such a low price because the price will go up to a much more realistic $97 soon when we move over to Clickbank after this launch.
You know that $17 is an amazing bargain. After all, your getting access to the exact step-by-step over the shoulder training that will allow you to create professional, high quality marketing videos EVEN if you have zero experience.
You know that video is essential in todays highly competitive marketplace and for the very small investment you can increase your sales and conversions exponentially.
Even if you only increase your sales and conversions by 10% I'm sure you'll agree that would be a SUBSTANTIAL increase and well worth the investment.
Before we go any further let me take ALL the risk of your shoulders with this purchase and hit you with my:


Now just to be certain there's absolutely no doubt in your mind about taking up this incredible offer.
I'm going to make you the strongest guarantee I can think up.
I honestly think a refund will be the last thing on your mind when you get inside…
But I want you to be comfortable with your purchase…
If you don't find this to be the most valuable

smartphone video

creation content you've ever come across…
Get ALL of your money back… and keep the training as our way of saying thanks for trying it out.


Our 30 Day 100% Money Back Guarantee
Put the material through its paces for a full 30 days. Try all the tips, tricks and techniques for yourself. See how simple it is to follow the step-by-step process to create professional, high quality marketing videos for your business using only your smartphone. You'll be thrilled with it or I insist on refunding every penny of your investment.


Go ahead and click that big orange button below and lets get you started on the path to producing super cool videos with only your smartphone that put you light years ahead of your competitors and attract avalanches of cash into your bank account.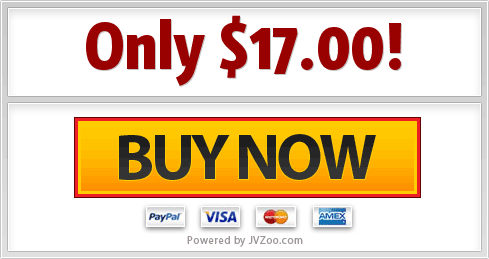 Sincerely,
P.S. WARNING – Don't delay in acting upon this

amazing offer

, after the launch period is up, you will not be able to get this step by step guide to

making high quality professional videos on your smartphone

,

for such a cheap price

PPS. Remember, we are offering you a no questions asked 30 day money back guarantee should you feel you do not love Elite Smartphone video,

so that there is no risk on your part!